Centre for Ceramic Processing (CCP)
Name
Dr. Y. Srinivasa Rao
Qualification
Ph.D (Physics)
Designation
Scientist-F & Team Leader
Areas of Interest
Spray Pyrolysis, Nano Powders, Pressure Casting Slip, Thermal Analysis, Advanced Ceramic Processing, Solid Oxide Fuel Cells, Refractories
Contact Information
Centre for Ceramic Processing
Ph:
+91-40-24452340, 9490751645
Email:
ysr[at]arci[dot]res[dot]in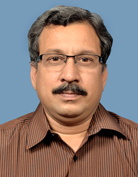 Dr. Y. Srinivasa Rao
Name
Dr. Ibram Ganesh
Qualification
Ph.D.Chemistry (Catalysis) , M.Sc.(Physical Chemistry) Osmania
Designation
Scientist-F
Areas of Interest
Artificial photosynthesis, carbon dioxide reduction, water oxidation, ceramic powder (oxide & non-oxide) synthesis & consolidation.
Contact Information
International Advanced Research Centre for Powder Metallurgy and New Materials (ARCI) Hyderabad - 500 005 India.
Ph:
+91-40-24441075, 9490792798,
Email:
ibramganesh[at]arci[dot]res[dot]in / ibram_ganesh[at]yahoo[dot]com / dribramganesh[at]gmail[dot]com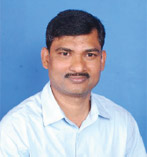 Dr. Ibram Ganesh
Name
Dr. Madireddy Buchi Suresh
Qualification
Ph.D (Physics)
Designation
Scientist-D
Areas of Interest
Solid Oxide Fuel Cells, Transparent Ceramics, Powder Characterization, Extrusion Processing, Rheology, Chemical Vapour Deposition, Hot Isostatic Pressing, Impedance analysis, Porous ceramics
Contact Information
Centre for Ceramic Processing
Ph:
+91-40-24452472
Email:
suresh[at]arci[dot]res[dot]in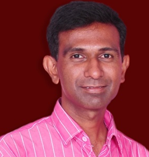 Dr. Madireddy Buchi Suresh
Name
Mr. R. Senthil Kumar
Qualification
B. Tech ( Ceramic Technology )
Designation
Scientist-D
Areas of Interest
Transparent Ceramics, Chemical Vapour Deposition, Powder (oxide/non-oxide) Processing, Hot Isostatic Pressing, Vacuum Sintering
Contact Information
Centre for Ceramic Processing
Ph:
+91-40-24452431
Email:
senthil[at]arci[dot]res[dot]in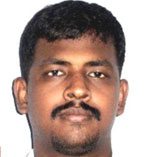 Mr. R. Senthil Kumar
Name
Ms. Papiya Biswas
Qualification
B. Tech (Ceramic Technology)
Designation
Scientist-D
Areas of Interest
Transparent Ceramics, Colloidal Processing, Slip and Gel Casting, Rheology, Characterization (Thermal, Mechanical and Optical), Hot Isostatic Pressing, Chemical Vapour Deposition
Contact Information
Center for Ceramic Processing
Ph:
+91-40-24452439, 9490088964
Email:
papiya[at]arci[dot]res[dot]in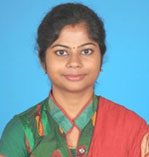 Ms. Papiya Biswas
Name
Mr. Pandu Ramavath
Qualification
M. Tech (Mechanical)
Designation
Scientist-D
Areas of Interest
Transparent Ceramics, Compaction Processing, Hot Isostatic Pressing, Powder Flow Properties, Chemical Vapour Deposition
Contact Information
Centre for Ceramic Processing
Ph:
+91-40-24452351
Email:
pandu[at]arci[dot]res[dot]in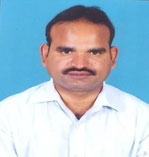 Mr. Pandu Ramavath
Name
Mr. V. Mahender
Qualification
M.E. (Production Engineering)
Designation
Technical Officer-C
Areas of Interest
Advanced Ceramic Processing, Multilevel Compaction, Design and development of intricate dies and patterns, Honeycomb die for extrusion, Chemical Vapour Deposition, Hot Isostatic pressing
Contact Information
Center for Ceramic Processing
Ph:
+91-40-24452328
Email:
mahender[at]arci[dot]res[dot]in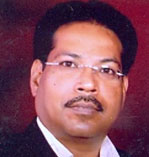 Mr. V. Mahender
Name
Mr. A. Raja Shekhar Reddy
Qualification
Diploma (Mechanical Engineering)
Designation
Technical Officer-B
Areas of Interest
Thermal Analysis, Advanced Ceramic Processing, Chemical Vapour Deposition, Rate Controlled Sintering
Contact Information
Centre for Ceramic Processing
Ph:
+91-40-24452453
Email:
arsr[at]arci[dot]res[dot]in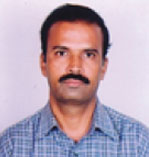 Mr. A. Raja Shekhar Reddy
Name
P. Shiva Prasad Reddy
Designation
Assistant-A
Name
Mr. A. Satyanarayana
Designation
Technician-D
Name
Mr. Ch. Venkateshwar Rao
Designation
Technician-C
Name
Mr. Sushanta Mukhopadhyay
Designation
Technician-C
Designation
Adviser- Centre for Ceramic Processing